Every day is rich with beauty, with the new light emerging, sun sparkling overhead, birds twittering, and a new dream meandering in your heart. After spending some time in this Lala land, our soul becomes happy, and we get a chance to dream new dreams. Indeed, each new day carries new expectations, ideas, and hopes. And the best way to make someone's day special is to send them a morning prayer or a wish. Check our romantic good morning messages, best good morning messages for friends, good morning quotes for him, best good morning wishes, and good morning text for him. Also, see Good Morning Quotes.
Bright and cheerful mornings help you to confront the difficulties of the whole day. Make each day worth living by taking care of the things that are close to your heart. Do the little acts of kindness for the people you love and for the strangers too. Think about every one of the people who have an effect on your life and fill their hearts with joy. The best thing to make someone's morning beautiful is to send them good morning wishes and good morning messages. Keep in mind that a morning message isn't only a wish but a way to make your loved ones feel special.
Give thanks for the sunshine, for your life and your strength. Give thanks for your food and the joy of living. If you can't see the reason to be thankful, the problem is within you. Give Thanks!
Good Morning Wishes
Do things at your own pace.
Wake up and live the day. Good morning!"
Start your day with a lot of positive energy and a smile. have a great and lovely morning!
Morning is an important time of the day because how do you spend your morning can often tell you what what kind of day you are going to have.
The most important decision you will ever make is to be in a good mood.

Voltaire
Do more of what you love. live your purpose. Make today epic.
With the new day comes new strength and new thoughts.
Good morning Love Messages
I can't express my feeling in words about how much I cherish you. You are the best things that ever happened to me. Good Morning!
Thank you for making my every morning such a great one. I love you to the moon and back. Good morning, have a great day ahead.
"A morning becomes more beautiful when I spend it with you."
"Today is another day, full of new expectations and hopes, but the only thing stable in my life, every single day, is my love for you. I can't wait to kiss and hug you! Good morning 
Start your morning with a smile.
Good morning to my love. You are as fresh as the morning itself. Love you!
Have a great day, my love. Thank you for making every day special and memorable for me. 
Good Morning Messages for Friends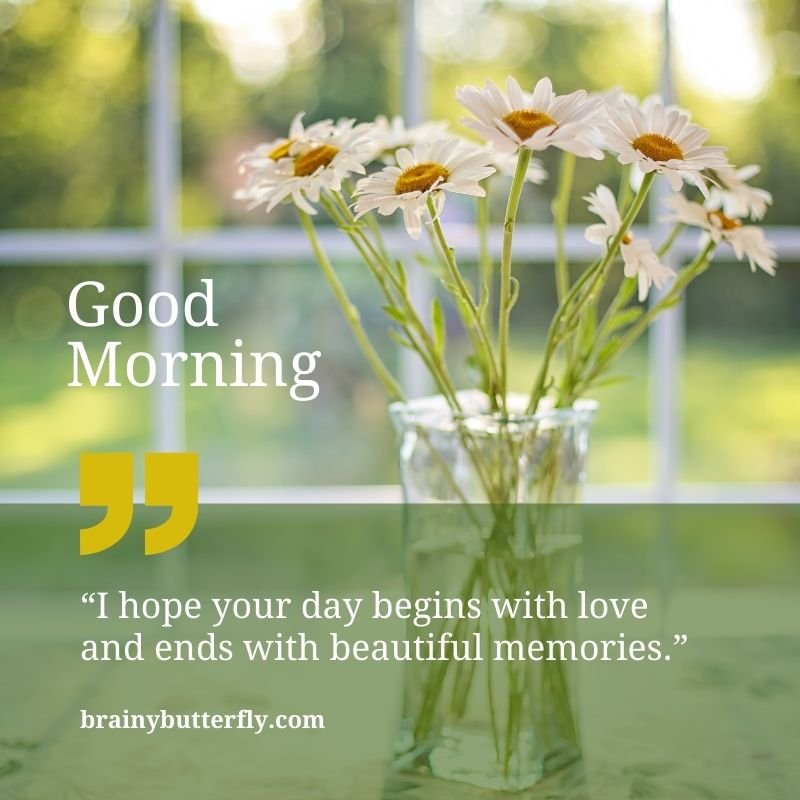 "I hope your day begins with love and ends with beautiful memories." Good Morning
I am lucky enough to have an open-minded, caring, and supportive friend like you. Have a lovely morning! Take care!
Rise and shine, buddy! It's time to see the beautiful world.
"Wishing you a peaceful day! "You are not just a friend. You are my morning sunshine."
"Friends are the delightful pieces of sugar in life's cup. Thank you for being a friend, and good morning."
You automatically lose the chances you don't take. Rise and shine, buddy.
Funny Good Morning Messages
Good morning quotes for her, Good morning quotes for him, Good morning messages for him, Good morning quotes love, good morning quotes for love, Long Good morning messages for her, Good morning my love, Good morning love, Good morning beautiful, Good morning love quotes, Good morning text for him, Good Morning Love Message, cute good morning texts, Best good morning wishes, Good morning messages for friends, Good morning quotes for friends, Romantic good morning images, Good morning my love images, Good morning images for him, Cute Good morning Images, Good morning images for friends, Good morning sunshine images, Good morning image, Goodmorning images, Good morning quotes for wife, Good morning babe, Good morning sweetie, Good morning message to make her fall in love, Good morning my love quotes, Good morning sweetheart, Good morning I love you, Good morning messages to my love, Good morning greetings, Goodmorning Texts
Good morning quotes for her, Good morning quotes for him, Good morning messages for him, Good morning quotes love, good morning quotes for love, Long Good morning messages for her, Good morning my love, Good morning love, Good morning beautiful, Good morning love quotes, Good morning text for him, Good Morning Love Message, cute good morning texts, Best good morning wishes, Good morning messages for friends, Good morning quotes for friends, Romantic good morning images, Good morning my love images, Good morning images for him, Cute Good morning Images, Good morning images for friends, Good morning sunshine images, Good morning image, Goodmorning images, Good morning quotes for wife, Good morning babe, Good morning sweetie, Good morning message to make her fall in love, Good morning my love quotes, Good morning sweetheart, Good morning I love you, Good morning messages to my love, Good morning greetings, Goodmorning Texts